Window Repair Paradise Valley, Arizona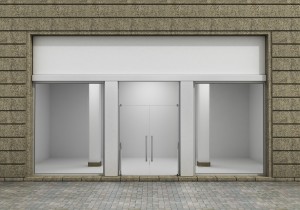 If you are thinking of revamping the interior and exterior of your home, then a good option would be to install new replacement windows, patio doors, storefront windows and roof windows in your home. This will not only increase the aesthetic appeal of your house but will also add to the function and value of your property.
Several factors come into play when you decide to make these changes. You will need to select the right kind of materials, style and glass quality to go well with your house structure. It is best to consult a specialist who can guide you in choosing the appropriate glass products for your home improvement project.
The first thing that you should consider while shopping for windows and doors for your home, is the style of the windows and doors. Replacement windows and doors are available in different styles, configuration and sizes. Choose the windows and doors that will complement your existing home structure and can be fitted easily in your house.
The next thing that you will have to consider carefully is the type of frame. Wooden windows and doors look beautiful in traditional or antique styled home but are not energy efficient and are also subject to wear and tear over the time. Aluminum windows are strong and sturdy but it does not add much to the style of a home, and are not energy efficient either. Vinyl windows are less expensive and easy to install. It is also good for energy efficiency.
Another important factor in choosing windows and door for your house is the quality of the glass. Low-E (Low Emissivity) glass or glazing is key to having appropriate insulation properties in the windows and doors. It will also help you consume less energy and save on your energy bills. If your budget permits, then you should get windows and door with Low-E glass.
Contact Us In Paradise Valley, Arizona
For more information and assistance, you can contact us at Superior Replacement Windows in Paradise Valley, Arizona. We are one of the most experienced glass companies in the region. We specialize in installation, repair and replacement of all types of glass items like glass windows, sliding doors, patio doors, roof windows, mirror glass, glass tables and shelves, bathroom enclosures and glass shower doors etc. We also provide glass solution to construction companies and builders.
We would be glad to help you in your home improvement or construction project. Call us for free consultation or visit our site in Paradise Valley, Arizona.