Need Your Windows Repaired or Replaced?
We make fixing glass simple!
Serving Paradise Valley, Arcadia & Camelback Corridor of Phoenix
Step 1
Call us for a free onsite inspection of your windows and we'll provide a repair or replacement price estimate. All of our prices include delivery and installation!
Step 2
We order windows to fit your home or office and schedule a time for installation. You save by buying direct and avoid retail markups!
Step 3
We perform a professional installation by removing the old glass or windows and installing the new ones. We test the windows and clean up the job site.
Got a foggy or cracked window?
No problem. Did a golf ball or bird hit your window and it needs to be replaced? We have a complete range of energy efficient windows to choose from. Is your glass shower door broken and you need a new tub enclosure? We've got all your glass needs covered.
From the latest in luxury energy efficient windows to decorative glass shower doors, we have the latest in glass and window technology. Our certified window technicians will repair or replace any number of windows fast. Because you are dealing with the distributors direct, we cut out the retail price and can do the complete installation at the same price you'll find at the big box retailers. We make fixing your windows simple!
Our Certified Glaziers Travel To You
Luxury Windows at Affordable Prices
We only use the finest windows that meet or exceed your original builders specifications. Of course we can upgrade any window to the latest energy efficient technology and match the glass to any window frame of your choosing. Windows create a thermal barrier between the extreme hot and cool temperatures of the Arizona desert. Our dual and triple pane windows come in a variety of finishes to reflect and filter the heat. We also provide sun screens and golf ball screens for additional shielding. The look, performance and price of our window and glass products won't be beat.
Serving Paradise Valley for 10+ Years
We are a local family owned glass company who has been serving the Paradise Valley, Arcadia and Camelback Corridor for over 10 years. Our glass technicians are familiar with the quality of craftsmanship homeowners in these areas of Phoenix expect. We have built the trust of homeowners and business owners by standing behind the materials and installation of our work. No job is too small or too big and we pride ourselves in superior customer service. We look forward to building relationships with the businesses and families of Paradise Valley and Phoenix for the next 10 years.
100% Satisfaction Guaranteed
If you are not 100% satisfied with the workmanship or products provided, please let us know immediately and we will work to rectify the issues. It is expected that our glass technicians use the latest techniques and tools to perform the window or glass installation and you should feel confident that the job was performed to the best of their ability. We do understand issues can arise and we'll behind our workmanship. The job site should be safe, secure and clean during and after the removal and installation is performed. Please contact our customer service team immediately if you are not satisfied with the work or window products.
Window Repair & Replacement Windows in Paradise Valley, AZ
Located in Paradise Valley, AZ, Superior Replacement Windows is a window and glass company providing mobile (on site) repair and installation service. Does your house or business suffer from a cracked, chipped or broken window? Our technicians provide window repair services at your home or office. The process is simple. Start by calling one of our glass experts at (602) 492-9068 to discuss your window repair project.
We can handle complete renovation and remodeling jobs where complete window replacement is required. Simply complete an online quote form and submit the details about your project including the number of windows, type of glass, frame style and one of our representatives will get back to you within 24 hours to discuss your options and estimated pricing. We then send an installation contractor to your home or commercial property to analyze the building structure and other window related variables before providing a firm quote and estimated delivery time.
Locally Owned in Paradise Valley AZ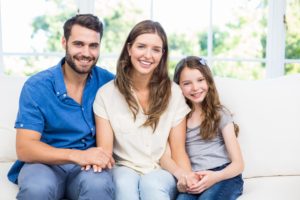 Superior Replacement Windows Paradise Valley is a local family run residential glass shop delivering very best windows, shower glass doors, sliding glass doors, storefront glass and flat glass installation. Our corporate offices are right here in Phoenix and house our customer service department, service vehicles, glass warehouse and billing department. We also service Arcadia and the Camelback Corridor, specializing in glass and windows for luxury properties. Any inquiries regarding warranties or service issues can be placed with our administrative office. For help outside Paradise Valley but still within Maricopa County, Arizona, please contact our office in Phoenix by clicking here.
We are honored to be a family owned residential and commercial window repair business in the greater Phoenix area. Your safety is our biggest concern. We offer quick and friendly custom glass service at discounted prices. Our quality and workmanship standards outperform those of the Arizona Construction Guidelines, ensuring the installation.
At Superior Replacement Windows in Paradise Valley, our job is to make sure the complete satisfaction of every single customer, while at the same time providing knowledgeable and convenient replacement windows service at inexpensive rates. When you are in need of window glass restoration, we realize you have choices and we treasure your careful assessment.
Call Superior Replacement Windows in Paradise Valley, Arizona to SAVE on your window repair or replacement project!